THE ULTIMATE WAY TO INTERACT AND MONETIZE YOUR PLATFORM
We have empowered you to become an active partner by building a relationship with your customers and changing the way they interact with life on your device. Appgid helps you offer a shortcut to frequently-used or new mobile services that help in exploring them to generate revenues.
WIDGET
Embed Appgid widget and monetize user's mobile interaction by combining a set of suggested applications, which are tuned to user's taste and leveraging countless home-screen impressions.
FOLDER
To integrate thematic app suggestions with dedicated category folders so that users may discover applications and services in the context of their search generating great results.
-1 SCREEN
This lets users discover new applications and services when they swipe right on the home screen aiming to experience new content. Monetize the user's journey while offering an engaging app portfolio.
RECOMMENDED APPS
To monetize user's numerous mobile interactions by combining a set of suggested applications, that are tuned to the user's taste. This can be done in various device placements such as App store, minus 1 screen, home screen, folders, and more.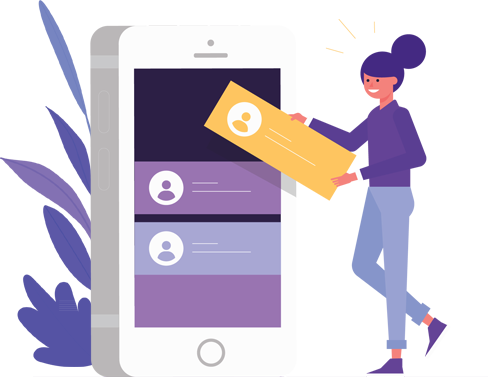 Leveraging high-intent users and generating premium results.
Turning your device into an app discovery hub:
Appgid's unique user flow allows you to tap into customer's daily mobile experiences. They transform your device into a personalized content-driven and decision-making hub. We also help in building rewarding relationships with the users.
Providing a tailor-made user experience:
Our proprietary indexing algorithms serve the most relevant applications based on user locations, behavior patterns, and individual preferences. We add a whole new non-intrusive layer to your user experience by engaging customers at the moments that matter to them.
Unleashing new revenue streams:
This provides users with an end-to-end mobile journey while monetizing. Generating recurring revenues by offering the user-based applications and services throughout customer journey.
"Appgid is an efficient and an effective tool. It has always helped us reach high-value users while keeping fraud to a minimum."
Merri John
Manager
"I have always appreciated timely help from Appgid people. They have always been kind enough to make us understand the concepts of CPRs, CACs and CPAs in an advanced way."
Shane Krystal
CEO
"Appgid has helped us to reach people. Not only our performance has enhanced, but we have also found ways to monetize our business strategies."
Shelly D'souza
Partner
"The best resource partner, we guys are working with. They have helped us a lot to increase our performance and get ways through feasible mediums."
Charles Brown
General Solution Manager
"With Appgid device level app discovery, we have managed to reach our KPI. This is indeed a great performance app that has contributed in validity and scalability of our growth."
Smith Wordsworth
Manager
"Appgid's app recommendation engine has enables us to grow and expand our resources. It has also allowed us to achieve our business goals. This is the best app till date."
John Smith
Entrepreneur
"They are reliable and have always provided us with the latest technology essentials that would help us monetize our goals."
Willim Seedorf
Business Solutions